Domo Wall and Domo Floor are sound-absorbent screen systems from the Domo collection designed by one of Sweden's most renowned designers, Stefan Borselius, with the aim to create something beyond the ordinary. Domo's dynamic visual expression arises in the interplay with the light and shadows formed by the beveled edges. Domo offers scope for playful combinations of different sizes and colors. The collection is produced by Swedish-based furniture manufacturer Abstracta.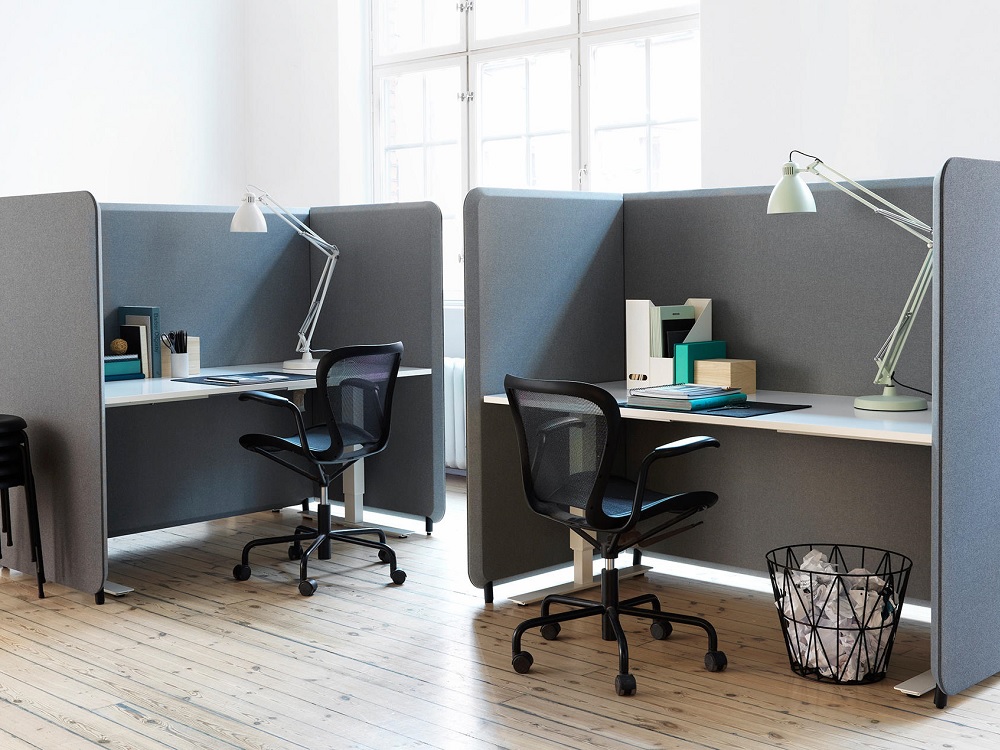 Domo Wall is a wall-mounted soundabsorber with beveled edges. It's available in rectangular and squareshaped modules, which gives the opportunity to create different kinds of pattern formations.
The floor screen Domo Floor can be used to create separate spaces in an environment. The model features rounded or straight corners, different colors for the inside and outside. A classic screen that lets the details speak for themselves. The beveled edges lend the screens a natural elegance.
The modules of Domo Wall and Domo Floor are made from a wooden frame with sound-absorbent filling, upholstered with fabric. Both models are ideal to combine with other products from the Domo series: table screen, wall booth and storage.
Ask a question
More 17. Acoustic solutions
Abstracta Products
Business center «Danilovskaya Manufactory» Varshavskoe highway, 9 building 1 «Sittsevy», 1st floor, 2nd entrance, Russia, Moscow
+7 (495) 797-90-10