Concept has implemented a furniture supply project for the office of Raiffeisenbank in the business center «Megapolis».
Raiffeisenbank, the largest Russian commercial bank, opened a new office for the company's rapidly growing business teams. The office area of 3,900 m2, designed for 320 employees, allows to create comfortable working space for intergroup interaction and individual work, team brainstormings and personal meetings.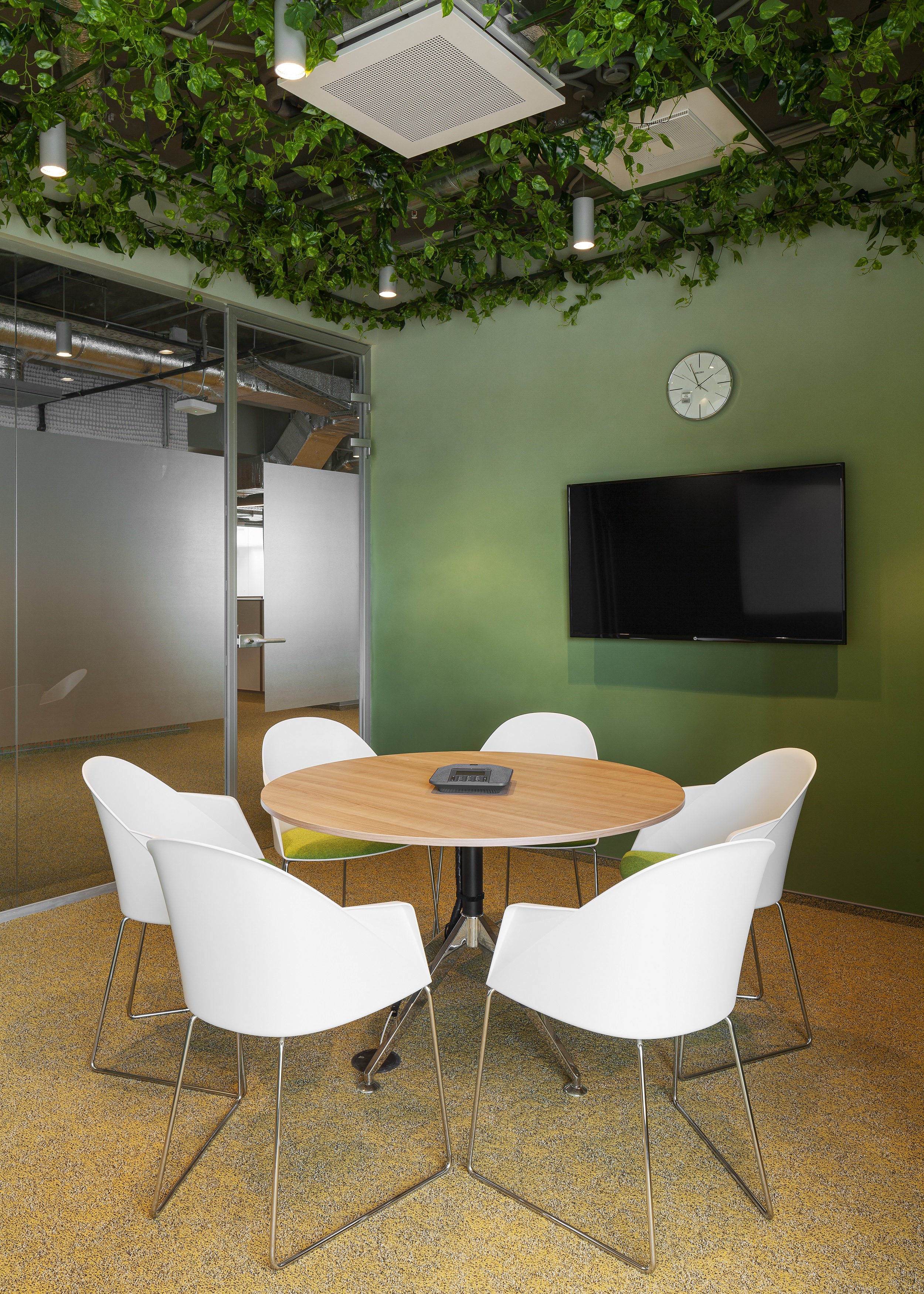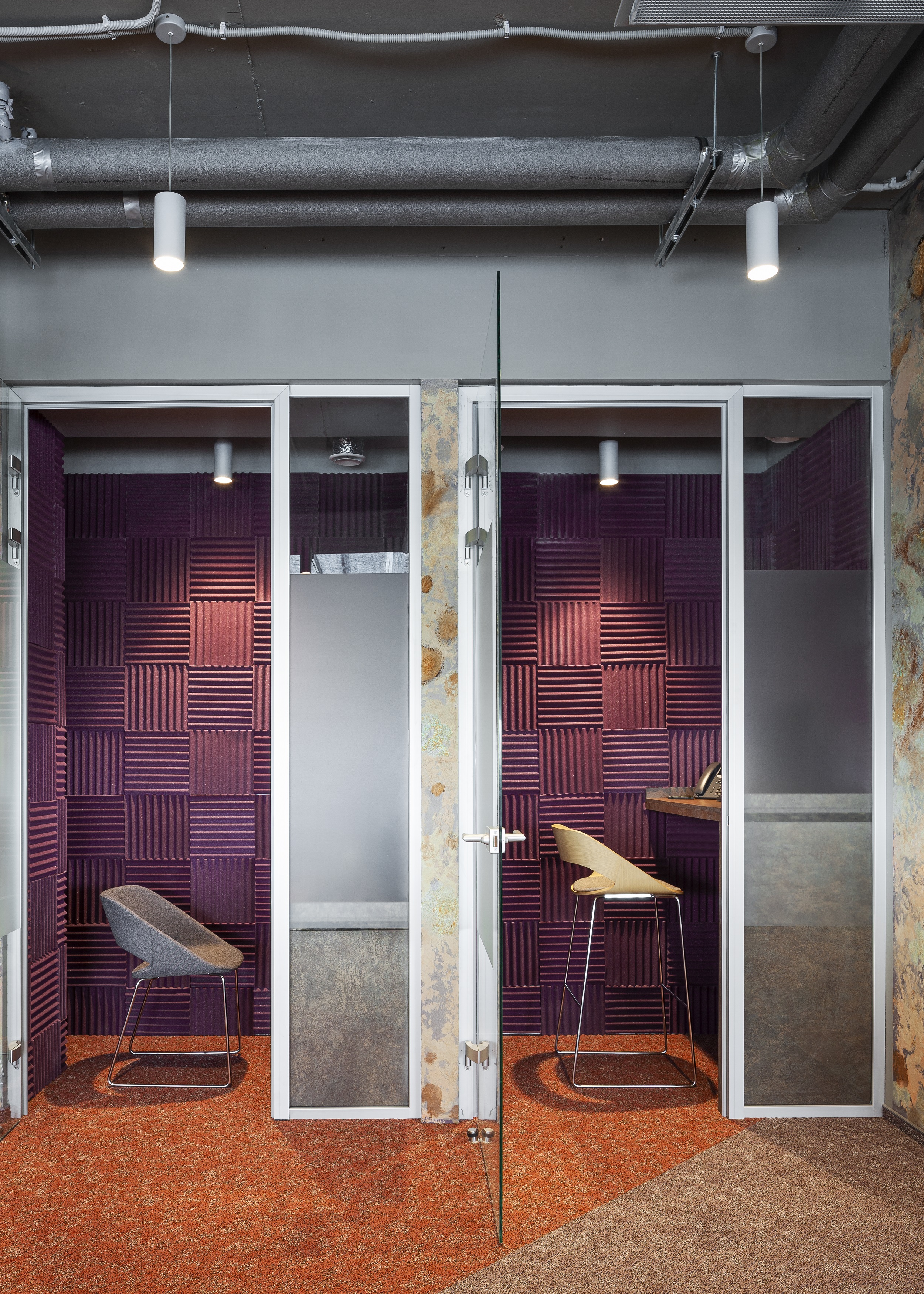 The spacious and «underpopulated» working space of the new office is also reflected in the design idea of the Officeproject architectural bureau, devoted to the vast and boundless areas of Russian nature. The office is divided into four thematic areas — the Steppe, the Taiga, the Tundra and the Arctic. Each zone has got a unique design associated with the picturesqueness of the corresponding natural zone:
Steppe — smooth horizontal lines of decor, golden colours and bright accents in materials
Taiga — vertical lines, natural wood decor, green and ochre materials
Tundra — inclined lines, textured colorful materials
Arctic — jagged lines, mirror surfaces, cold and blue colours in materials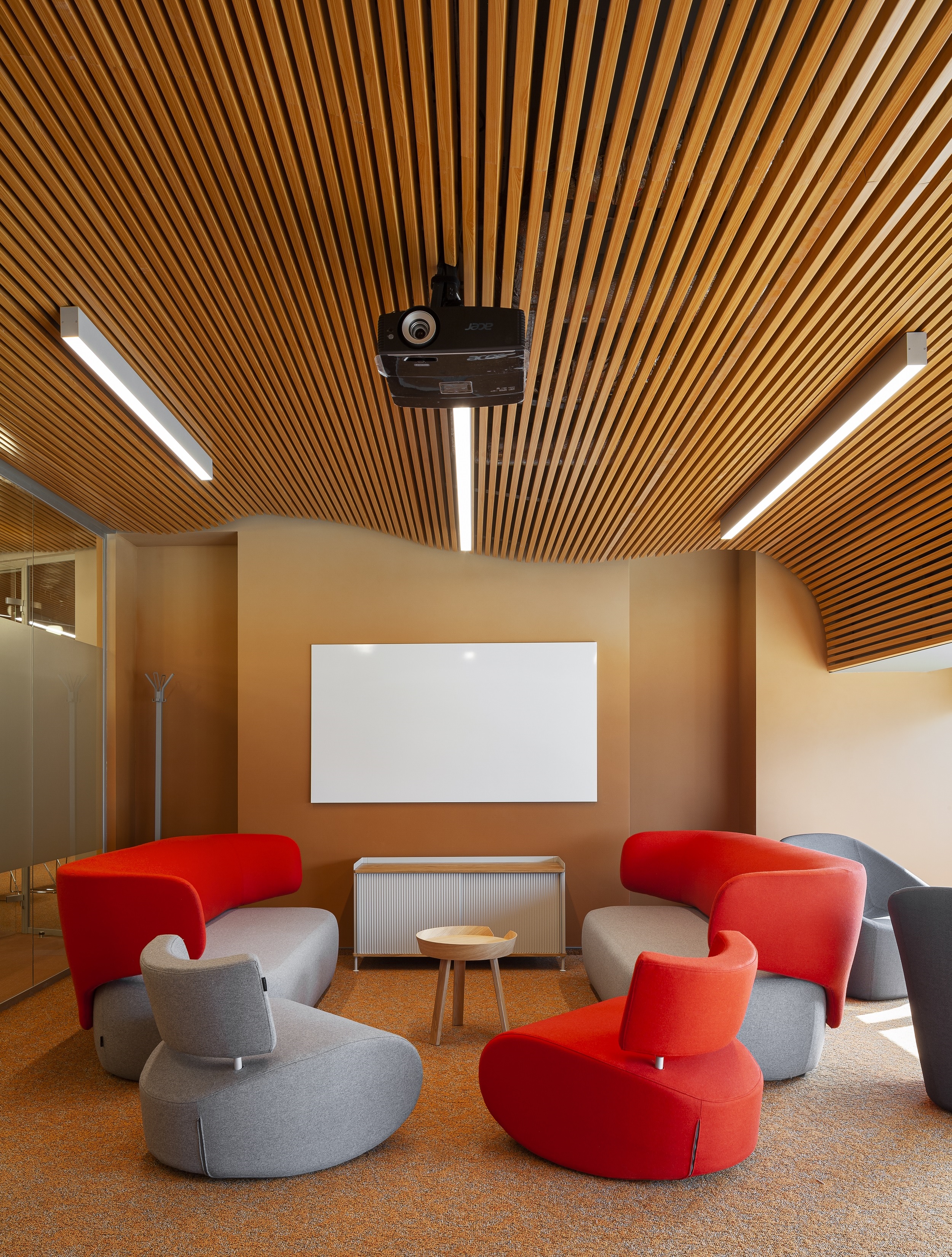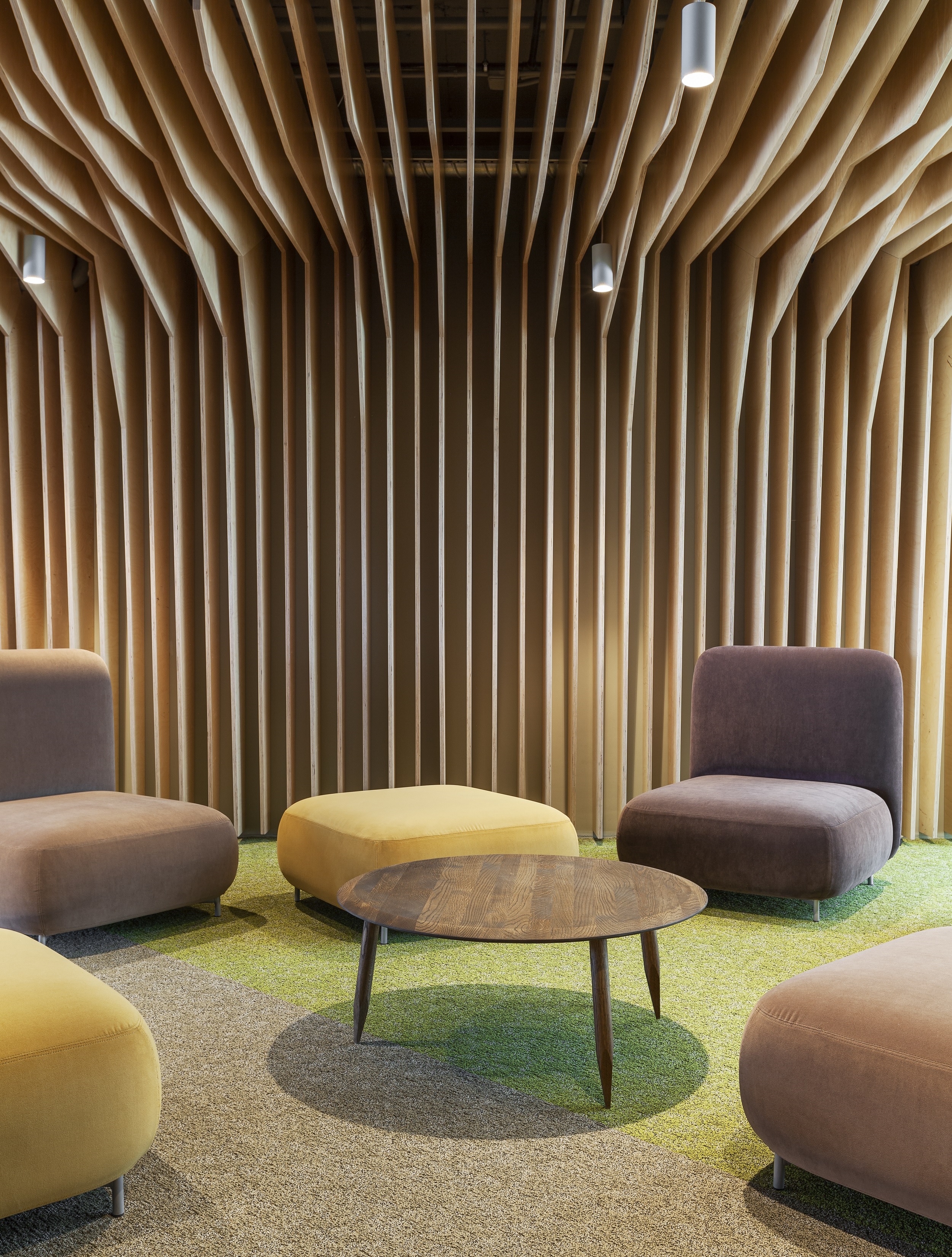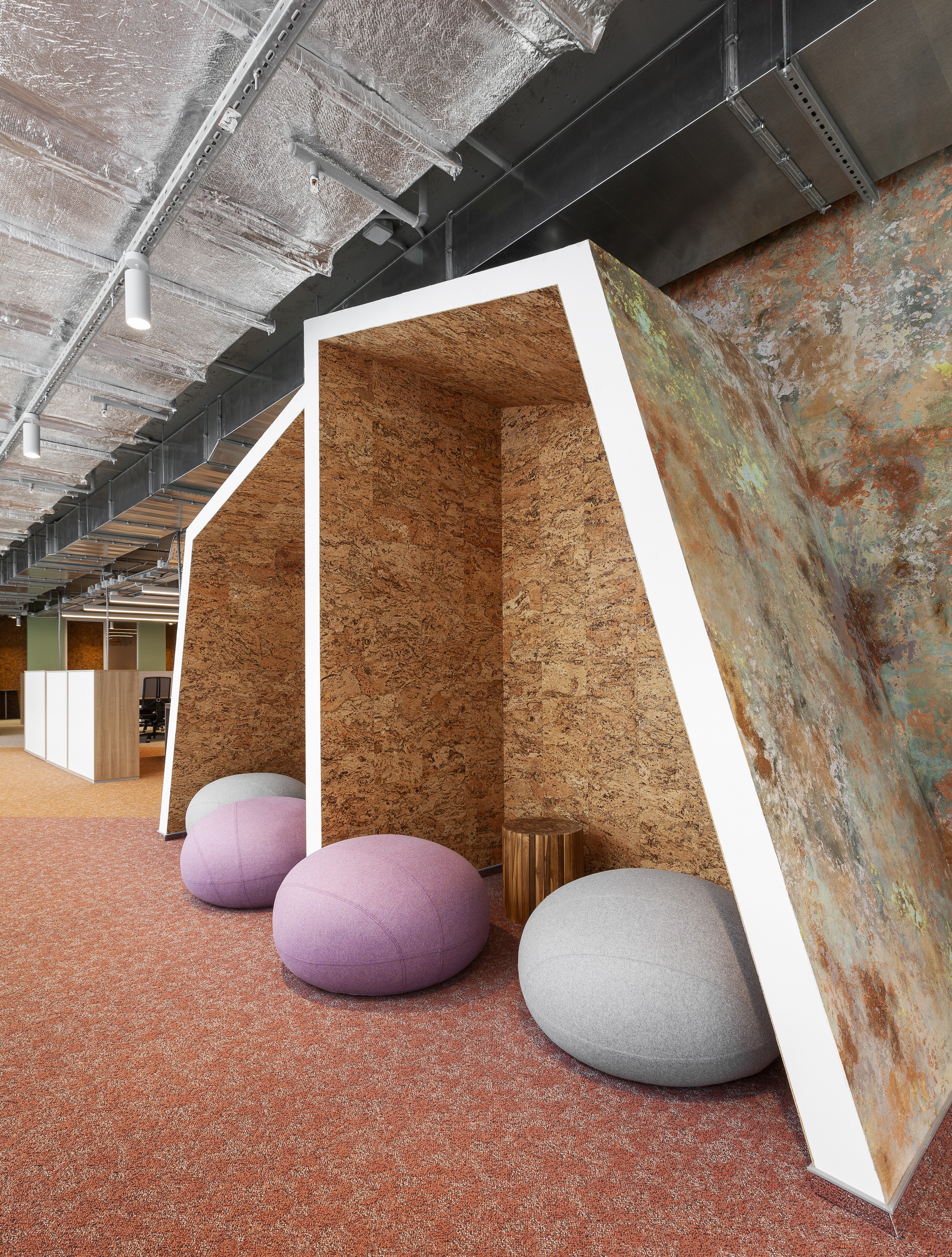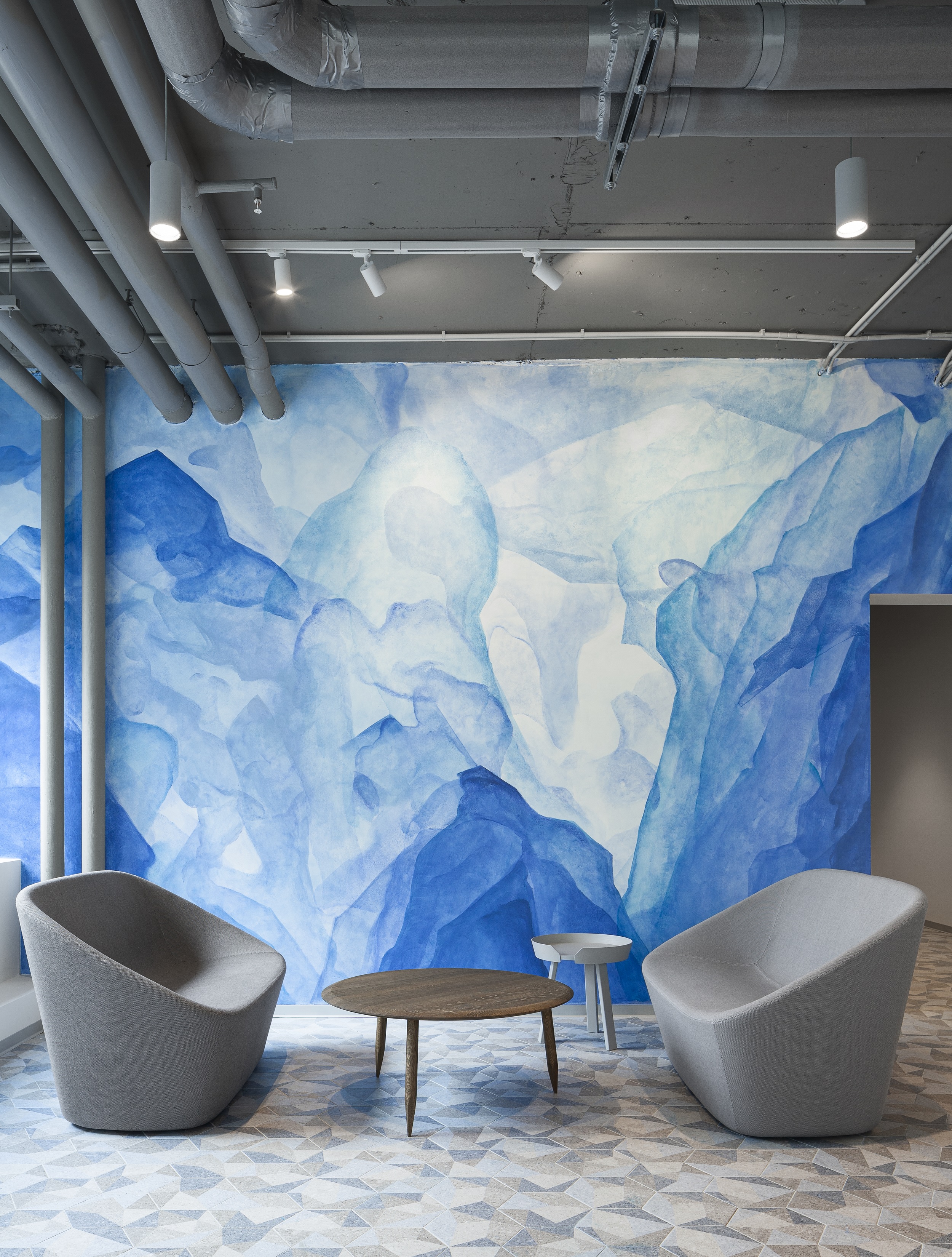 The furniture part of the project realized by Concept is beautiful individual furniture solutions for each zone, supporting the concept of the design project. The shapes, finishes and colours of the models of furniture complement the character of the interior and enhance the atmosphere in each zone. In addition to aesthetics, the comfortability and quality of furniture are important requirements. Collections of sofas, poufs, armchairs, chairs and tables from leading European brands B&B Italia, Andreu World, Arper, Pedrali, Softline, Arrmet, Kristalia were chosen for the project.
Concept has supplied furniture to conference rooms, visitor areas in managers' offices, conference hall, cafeterias, reception area, individual work cabins, lounge areas for informal collaboration and relaxation.
Sign up to view an object
Business center «Danilovskaya Manufactory» Varshavskoe highway, 9 building 1 «Sittsevy», 1st floor, 2nd entrance, Russia, Moscow
+7 (495) 797-90-10